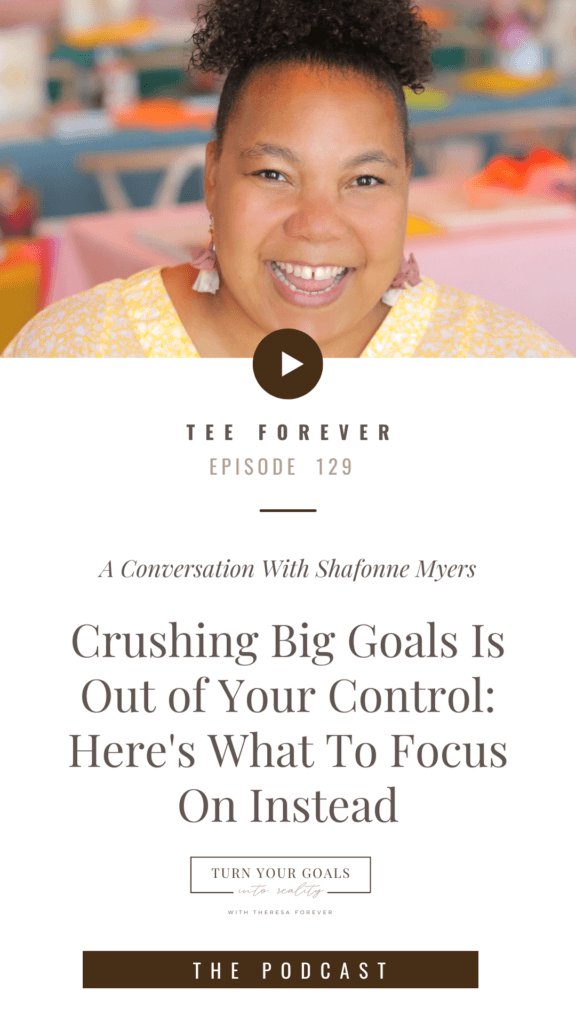 Ever feel lost in the sauce and totally stressed out trying to stay on track with your epic goals? I mean, from making sure everything goes according to plan to executing with perfection. I can see why most people feel overwhelmed and exhausted just thinking about their next best move! This is why today we are talking to my girl and trailblazer Shafonne Myers about the most important work required to achieve epic success in your life!
This is not your typical self-help, success, and motivation episode. This is an insider look into what it looks like to go from trying to figure out what to do and what kind of business to focus on to trailblazing in an industry that was craving exactly what you provide, learning how to integrate your real everyday family life with your thriving biz, and managing your stress and emotional state so your workload and growing home responsibilities don't kill you (and I mean literally)!
Hit play to dive in! This might be my favorite episode of the year!
In This Episode We Cover:
How to intergrate your busy business schedule with your changing family needs!
The foundational work required to create and experience epic success in your life!
The easiest way to let go of stress or drama in your life!
How to embrace your process, the unknown, and the discomfort of growing!
What parent guilt looks like as a work from home mom and how to stay proactive about kicking it to the curb!
Trippling income while strengthening boundaries and working less!
And a whole lot more!
Trailblazer, you might wanna download this one and save it for when you need a dose of motivation and insight!
Link Mentioned In This Episode: