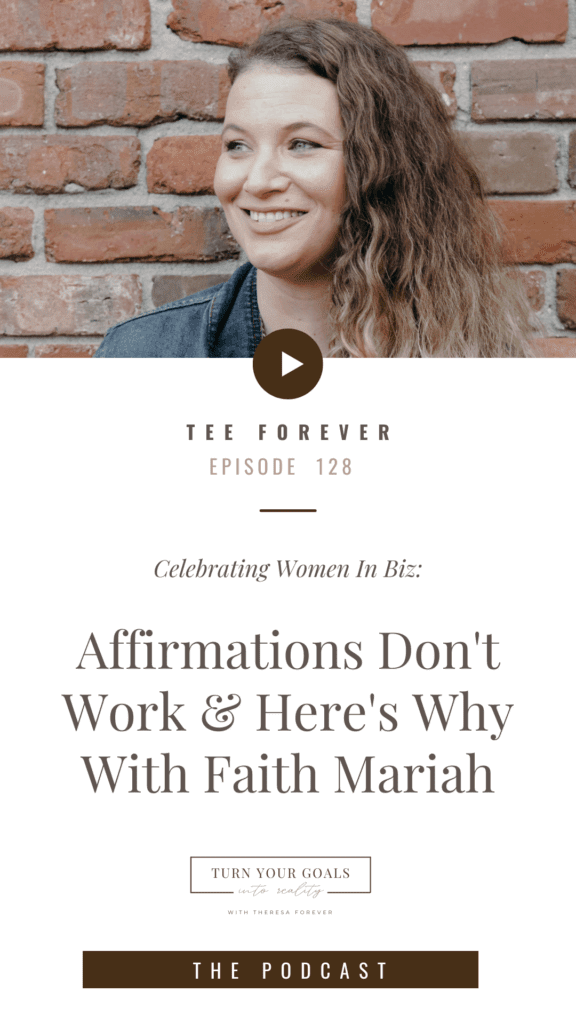 Ever try to use affirmations to improve your life, grow your business, or hit bigger goals only to find yourself totally not believing anything you "affirm" and now you might be completely turned off by the idea of practicing affirmations? If you said yes you're gonna wanna hit play (like NOW). In this episode Faith Mariah, the woman who runs multiple six-figure coaching businesses walks us through a more effective way to use affirmations following a process she calls "bridge thoughts" and she teaches us the smart way to develop our mindset without over-dependence on it. Take a listen!
You'll Hear Us Chat About:
How to create believable affirmations you can rock with consistently to create steady growth over time
What it means to fail "EPIC-ALLY"
Why your SMART goals suck and how you can crush your goals without it
How to celebrate your smalll wins, failures, and missteps without doubting yourself
How to manage your self-talk, emotions, and perspective to help you align with the bigger goals you desire to achieve
Why 90-days goals work and how to incorporate them into your life/business
How to align your thoughts with the outcomes you want to experience/create in your life or business
Important Links Mentioned In This Episode:
As always trailblazers, I love you and I mean it! Keep blazing trails!