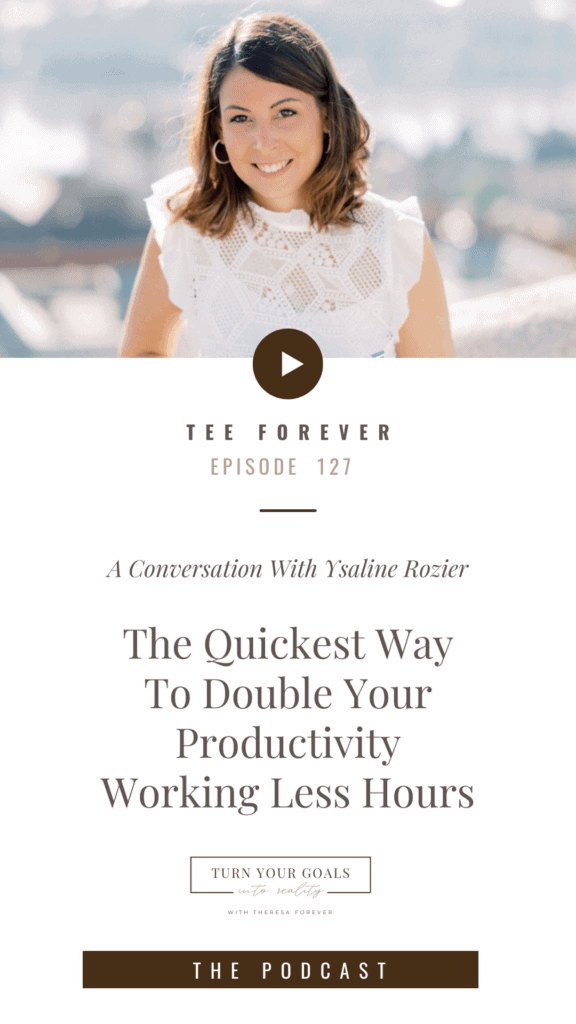 Raise your hand if you've ever busted your butt to get something done only to find that your results didn't match your effort. It happens to us all! Did it leave you feeling like maybe all of your hustle wasn't worth it? Like the return you got from your investment wasn't worth the price you paid?
If you said yes this episode is gonna be a treat! We're talking to Ysaline a time management coach about how we entrepreneurs can cut our work hours in half while still producing quality work that generates buzz, increases sales, and allows us to spend more time doing the things we want.
A Bit About Ysaline
After quitting her corporate job (which she enjoyed btw!) she packed up and moved to another country and decided to put her project management skills to work by starting her own business.Needless to say, her journey is filled with lessons and nuggets that we get a backstage pass to so that we can avoid some of her pit falls!
In This Episode You'll Hear About
How to align your life with goals your passionate about!
How to make time for yourself!
How to create a life that aligns with your values and allows you to develop your interests!
When is the best time in your life to work on your BIG "life" goals!
What's the most effective way to convert your time into money!
And a whole lot more!
Important Links From This Episode:
Register For The Take Your Time Back Summit
Ysaline Rozier's Website