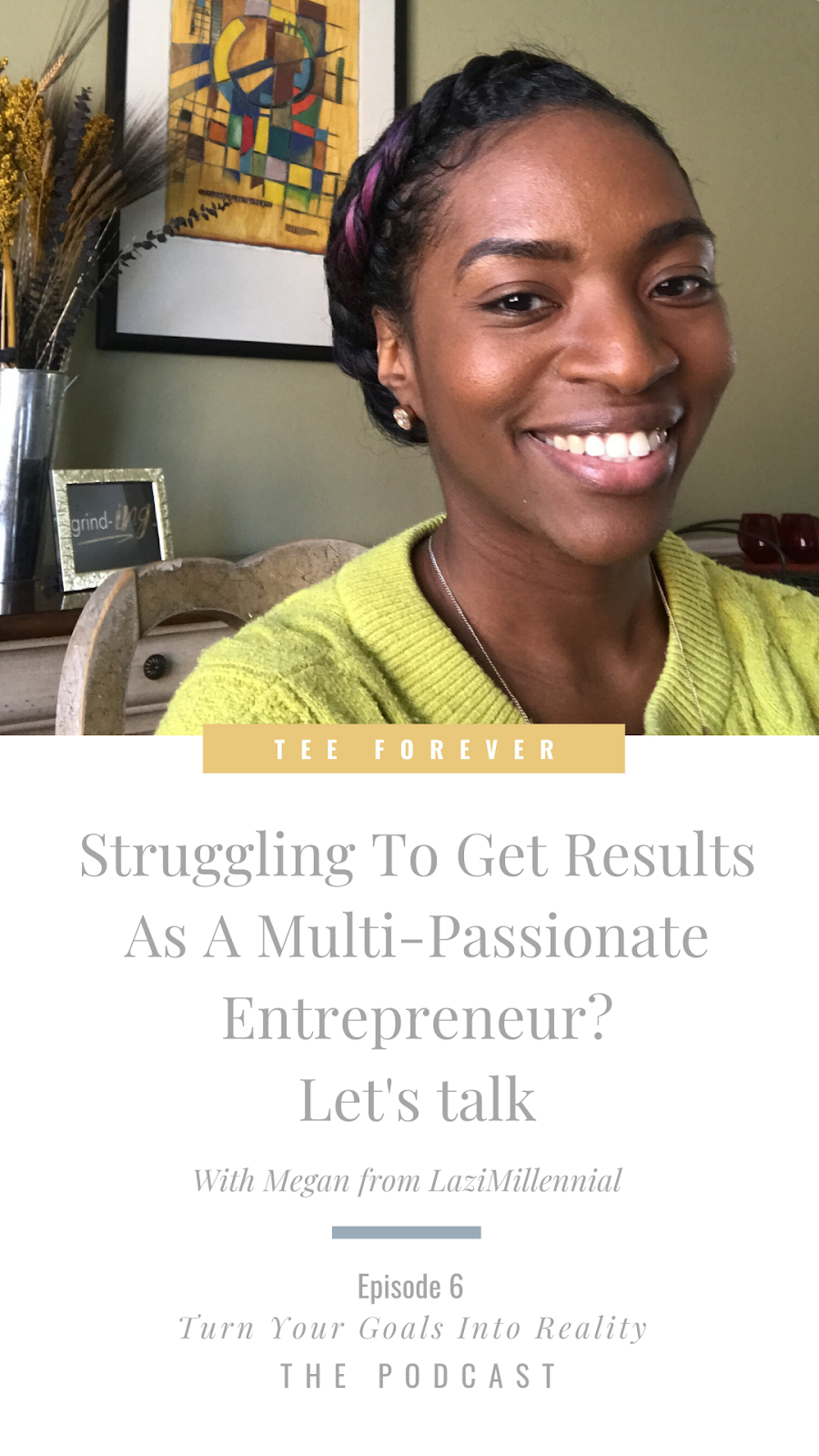 Do you feel like you have to shove yourself (and you're multiple talents) in a box to fit the mold of society? Do you find it hard to choose just ONE passion project to devote your time to? Are you tired of people putting pressure on you to just "focus on one thing at a time"? If you answered "yes" to any of these questions you're in the right place! Today we're talking to Megan from LaziMillennial about how to find your lane, manage your time, and most importantly how to get results as a multi-passionate entrepreneur! Hit play and let's talk about it.
embrace your multi-passionate nature
Why waste time living someone else's dream when you can create your own? In this episode, you will hear about how to find the strength to build a life that is in total alignment with who you are as a multi-passionate entrepreneur and resist the urge to conform to social pressures and cultural norms of committing to one career path or business idea until death do you part. This concept will change the way you look at life. Hit play to dive in now!
Creating Success While managing self-doubt
Listen! This happens to EVERYONE!…yes, ev-ery-one! No matter where you come from, who you know, how much money you have, your social status, and so on! We all experience a nagging voices at the back of our mind whispering "hey, you're not good enough. What if you fail? What will so and so think of you? Who do you think you are?" and the list goes on! Am I right?!
Well, hit play to learn about how to work towards silencing this voice once and for all! Because baby, this voice ain't helping nobody! It's counter-productive to what you want to create. Ain't nobody got time for self-doubt when you are working towards building an empire!
time-management for the multi-passionate entrepreneur
This is the key to getting results from your goals. As a multi-passionate entrepreneur, you have to be efficient with your time in order to maximize the results you create. Megan is going to walk you through how to set realistic time blocks in your calendar so that you can experience your dream in real life without all of the struggle, mess, and confusion! Don't know what time blocking is? It is a way to structure your time to help you be the most productive you can in a short amount of time so that you can actually see progress. Hit play to learn how to apply this to your goals!
SUMMARY:
In this episode, the one and only Megan from LaziMillennial walks us through how to overcome negative self-talk so we can do more and stop doubting our greatness, lazy time management skills so we can start getting results from our multi-passionate goals, and actually commit to living free enjoying our multi-passionate life! I'm sure you can tell, I had a lot of fun doing this interview. Head over to Instagram and let her know what your biggest take away is. As always, I love you! I want to see you stop dreaming and start doing. Ready? Set. GO!
Want to Connect with Megan from LaziMillennial?