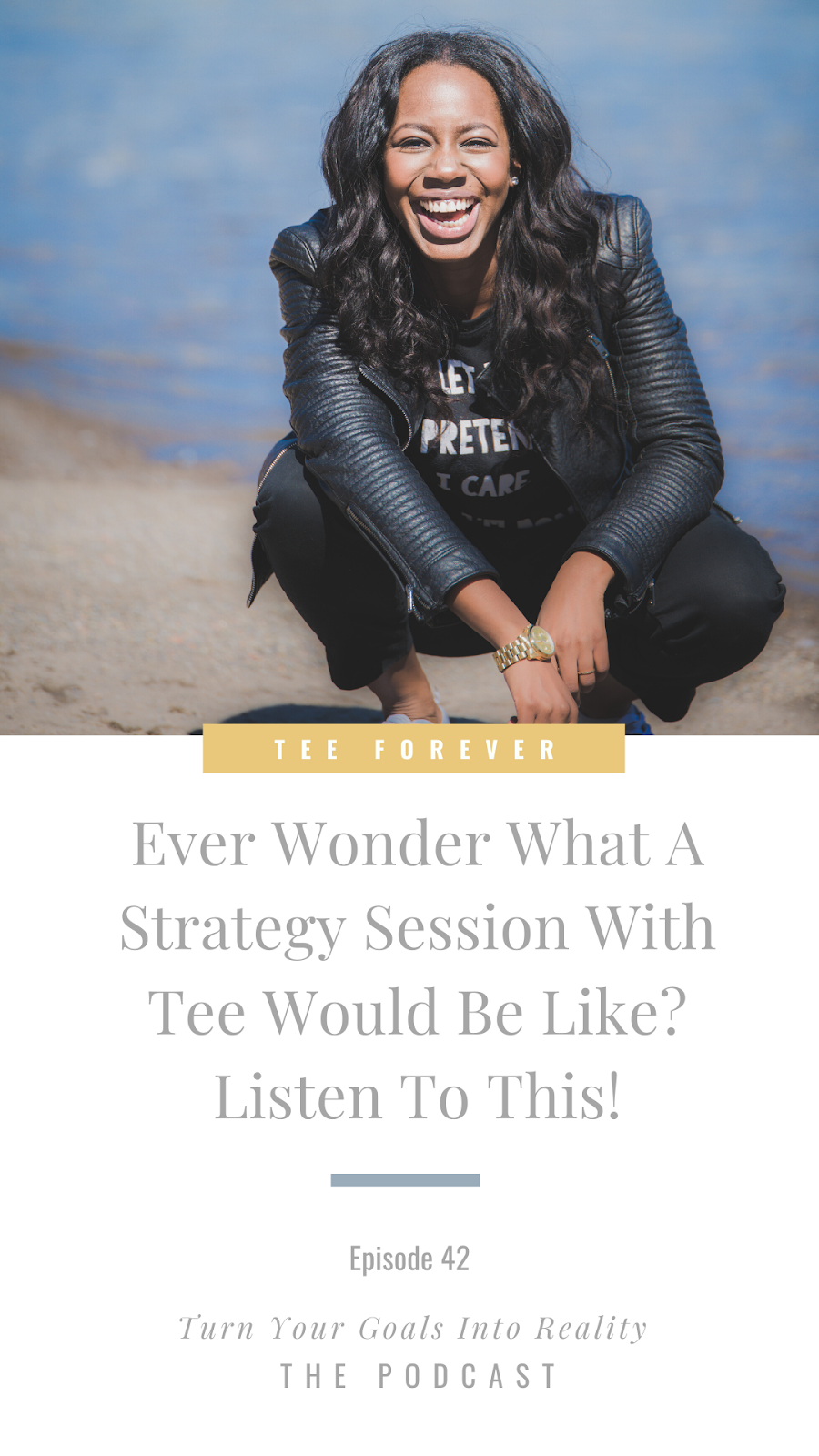 Welcome back! If you're new here welcome and thanks for joining us! This is a safe place for goal-getters with big dreams who aren't quite sure how to achieve them, but you refuse to give up because you know that your dreams are 100% possible!
My name is Theresa, but you can call me Tee, and today I'm letting you in on a free coaching session I did with Stephen who is apart of our community on Instagram. He has dreams of becoming an author which you'll hear more about in this episode and I'm super excited about this because it's the first coaching session on the podcast! By the way, if you enjoy this and want to hear more like this let me know!
You will hear us talk about everything from how to manage your time better to how to impact the world and build your own audience, but before you hit play I want you to grab a notebook and a pencil because you're going to want to take notes!
Pretend This Is Your Coaching Session
While you listen to this episode act as if I was coaching you. How can you apply the things we talk about here in this episode to your personal goals right now? What area of your life or business can you improve? Where can you start working smarter? How can you be more efficient? Listen as if you were sitting in Stephen's shoes. Make sense? Cool!
Brand New Mini-Couse
2 weeks ago I set aside everything I was doing to create a brand new mini-course called Your Next 90-Days and I want to give it to you 100% FREE as a gift! This is designed to make goal-setting WAY easier especially in the midst of all of the changes happening in our lives right now due to the pandemic.
I know it can feel hard to see beyond everything that is falling apart especially when you thought 2020 was going to be your year of acceleration and growth, but who says that a slow down from this pandemic has to change the outcomes you create this year?
I know losing a job is hard and not knowing what will happen when things "go back to normal" sucks! But here's the thing. This is only one moment in your journey. Your story does not end here! I wana help you keep YOUR dream alive. Let's lock into your purpose and build a path that leads to absolute freedom and personal security.
I know that you know that right now while we're all in quarantine is a good time for you to focus on Y.O.U! So let's create a clear action plan for Your Next 90-days. I'll show you how I break my big goals down into attainable baby steps I achieve even when I'm faced with incredible stress, anxiety, unexpected changes, and let's be honest struggle to maintain my discipline.
I'm telling you, this mini-course is so much fun, it's easy to follow, you can complete the whole thing in less than 1 hour and the best part is…we get to do this together! If you want in grab this 90-day game-plan! It's my gift to you 100% FREE. Love you! Until next time, stop dreaming and start doing!
Your accountability partner,