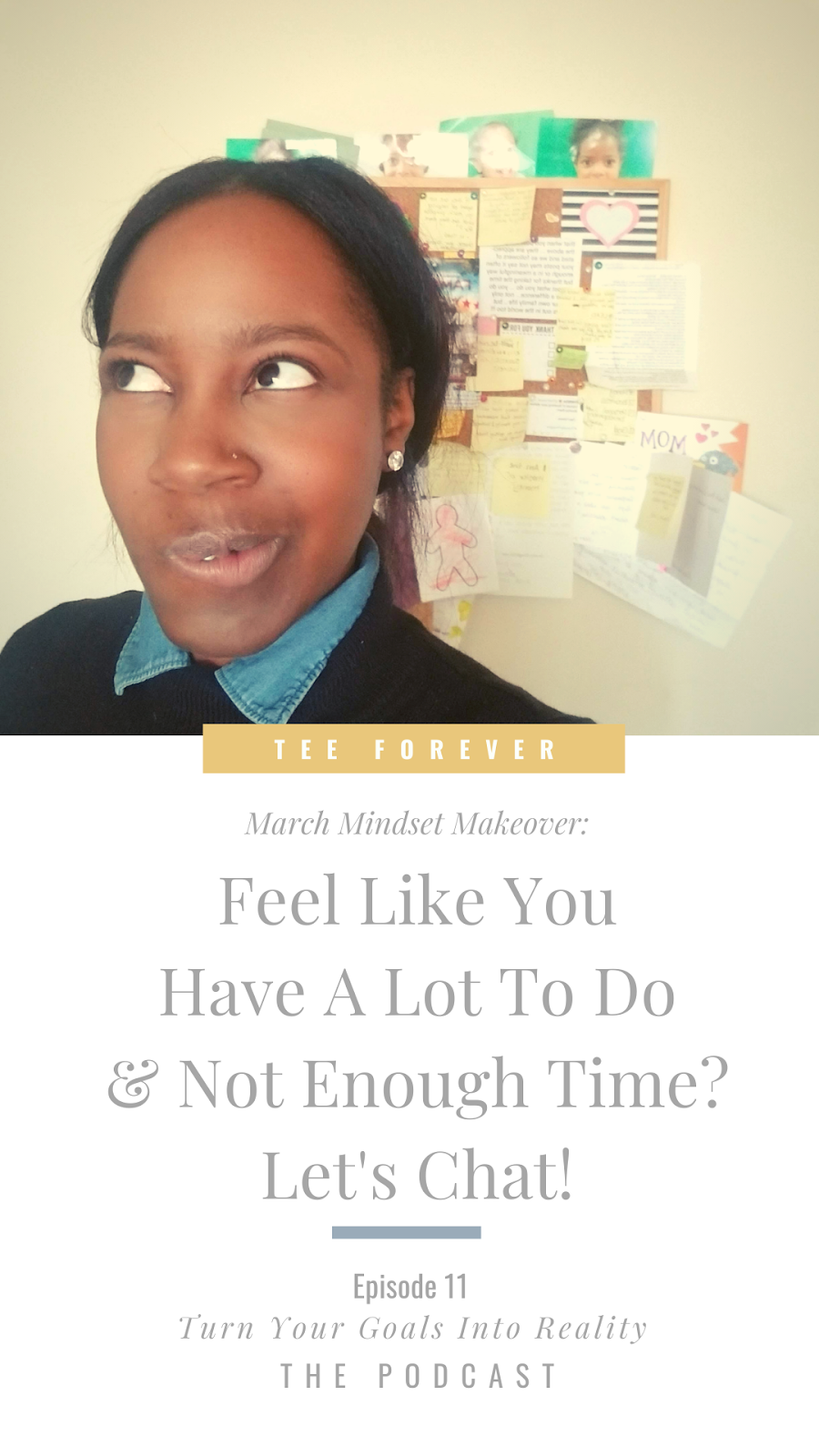 I don't know about you but last week I started to feel the pressure of having all 3 of my children (who are all under 4 years old by the way) at home all day. Yay me! We went on spontaneous adventure walks beside the lake, made friends with a few people along the way, and got to create new memories and videos throwing stones into the water.
I would be lying if I said I didn't enjoy it! We had a lot of fun! We also had days when we stayed inside because the weather was too cold, raining, or I was just straight-up lazy and didn't want to leave the house.
Related Post: Coronavirus: We're In This Together
On the days we stayed in, I found myself struggling with the feeling of having too much to do and not enough time. I would run around responding to the needs of everyone around me (including the hubs) only to feel drained and unproductive by the end of the day.
work from home life
Does this happen to you? Maybe last week you were forced to work from home due to the coronavirus pandemic and you couldn't focus on your work no matter how hard you tried! Instead, you cleaned the house, did the laundry, and made dinner all before 2pm! #Goals!
Finally, when you felt you could get some work done you lit your favorite candle, poured a cup of coffee and sat down to work. You turned your laptop on, opened up the spreadsheet and starred at the screen.
Related Post: Here Is Your Opportunity of A Lifetime (Are YOU Ready?)


The question "Where should I start?" begins running through your mind. You take a sip of coffee, wait for inspiration then, "oh, I can start here! That's easy, let me finish it and get it out of the way. Oh, wait no, I should actually start with this (something totally different) because it's due next week".
Lol, you know this happens to you all the time whether you work from home or are actually in the office, quit playing! Hahaha! This is why today I want to share 3 easy ways to remain productive while wrestling with overwhelm.
story of my life
I can't tell you how many times this week I was tempted to sit on my couch after the kids had gone to bed and do absolutely NOTHING! I didn't want to work, I didn't want to read (and you know how much I love that), I didn't even want to TALK! That's how mentally tired I was.
I had spent the day chasing behind my 9-month-old making sure he didn't swallow his sister's leftover crumbs on the floor, playing dress-up with the girls while Layah (my 4 yr old) pretended to be Elsa from Frozen, and making sure that everyone was happy. Not to mention the lack of sleep I've been getting because my sweet papa bear wakes up at least twice in the middle of the night.
By the end of it all I had:
15 blogs waiting to be written
15 podcasts episodes waiting to be recorded
5 emails waiting to be composed
1 module in my online program Alignment waiting to be completed
2 new clients waiting to work with me
This happened in 7 days
You might have read that list and thought "wow, she has a lot to do in a month" but that was my workload last week! Now can you see why your girl was feeling the pressure! I put too much on my plate and set unrealistic deadlines for myself given my new schedule. Hit play to hear more about this!
Related Post: 3 Fears That Will Keep You Stuck If You Don't Get Rid of Them
I know I think I'm superwoman sometimes, but before you say anything know that I have a team that helps me with all of the administration, scheduling, and behind the scenes work that goes into everything that I do. So I create and they help me to share it with the world! #TeamWorkMakesTheDreamWork
Here's The problem
Overwhelm is rooted in fear. When you set unrealistic expectations or are disorganized with your work schedule the pressure that you're putting on yourself can cause you to self destruct and do things like engage in emotional eating, procrastinate, self-sabotage, or completely give up. I'm going to walk you through 3 questions to ask yourself when you feel overwhelm starting to kick in.
first things first
Acknowledge it. If you can't admit to yourself that you are feeling overwhelmed then you have a much bigger problem. "Self-reflection is the school of wisdom," Baltasar Gracian said. Identifying that you are off your game is the first step in the process of kicking overwhelm to the curb. Hit play to hear more about this.
3 Questions to ask yourself
1. What is trigging the overwhelm?


This will help you to identify the root of the issue. Instead of simply treating the symptoms of the problem we always want to address the core of the issue. Think of it like when you visit the doctor they find out your symptoms so that they can treat the real problem. It's the same logic here. You want to understand your symptoms so that you can treat the root cause.
A few questions you can use to get started include:
Why am I behaving like this?
Where did this come from?
Press play to hear more!
2. What is the story you're telling yourself about this situation?
This is your million dollar question. Tony Robbins said, "The quality of your life is a direct reflection of the quality of the questions you are asking yourself". Woooou! I could preach right there. Hit play and I'll share a few examples of the types of questions and stories you've been asking yourself that is keeping you in overwhelm and fear!
3. What are your options?
Now no matter how bad things look or feel you always have options. Promise me that you will NEVER make a permanent decision based on your current situation, emotions, finances, circle of friends, or environment! Here's why,YOU are the one creating your reality so look for ways to create what you want instead of settling for what you have and where you are. Ask yourself questions like…
Where can I go from here?
What needs to get done first?
Who can I delegate some of these tasks to?
What is possible for me right now?
And begin to DREAM BIG! You can not be limited by your external reality. You can only be limited by your small thinking. Everything starts inside.
Summary:
Breaking up with overwhelm will not be an overnight affair, but you can start the journey today right now. All you have to do is sing "bye, bye boyfriend" and he'll be out the door. The only question I have for you is are you ready to create and live a new reality because if so everything you need to get started has been shared with you in this post so now you have no more excuses. Let's go! Until next time, xo!