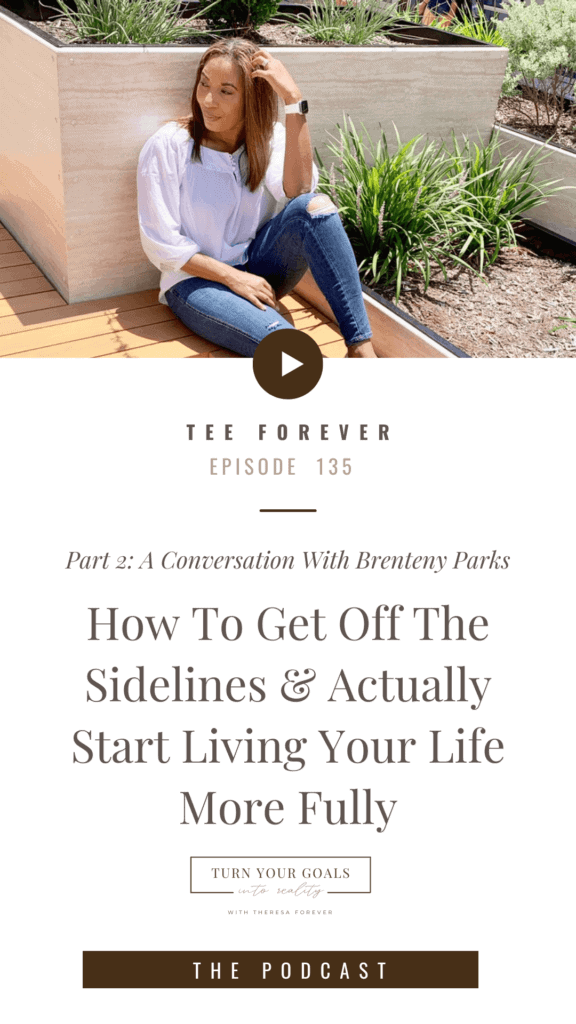 Last week we talked to Brenteny Parks about how perceived failure clouds our judgment and prevents us from the bigger win we seek to accomplish and we went deep on how cancer was the turning point that awakened her to the start living with no regrets (for real)! Now today we're jumping into part 2!
You're Going To Love This If…
You want to understand the neuroscience behind how your mind works with you to accomplish anything you choose!
You're ready to embrace a full life with no regrets that includes crushing bigger goals that align with your purpose!
You're ready to fully accept yourself as you are, where you are, how you are!
And you want to go deeper in self-realization and goal achievement!
Goal-getter this might be the most transformative message you hear all year. Grab your notebook (and your favorite glass of wine) and listen close! If you find this episode helpful, share it with someone you love! Until next week, love you and I mean it! See you over on the gram!
Important Links Mentioned In This Episode: