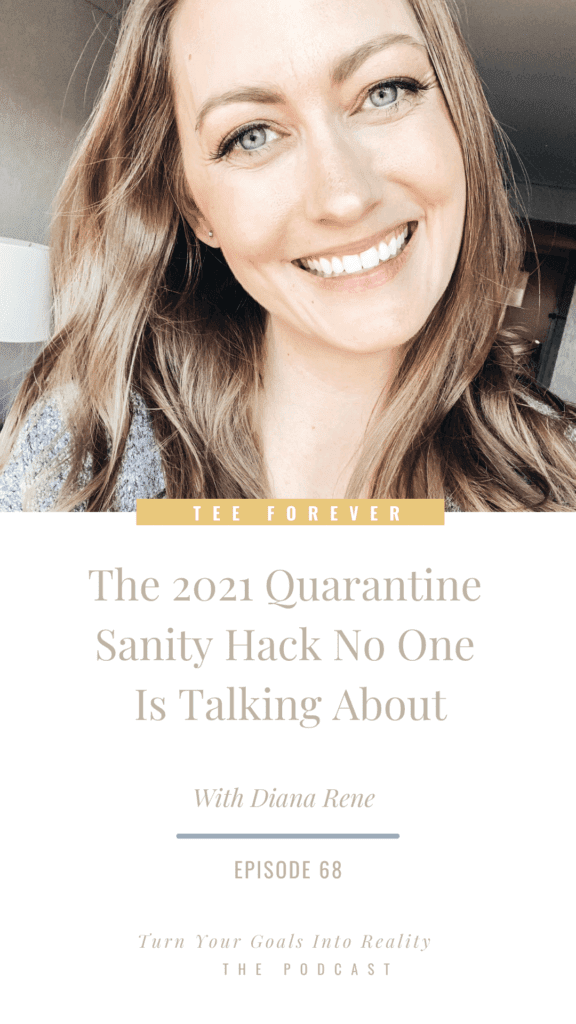 Ever struggle with being your authentic self out in the real world? I mean, let's be honest. It's easy to sing out loud and dance like no one is looking when there is actually no one there, but who are you when people are there? Have you ever found yourself changing your personality to fit the environment you're in? Or do you constantly show up as your authentic self everywhere you go?
Today, we're talking with my good friend Diana, who is the Master of decluttering and she's going to help us start this new year off on the right foot. You're going to hear us talk about everything from finding yourself to creating space in your life so you experience less stress this year. Hit play to dive in!
The Freedom To Be Yourself
Have you ever considered that we grow up knowing ourselves for 20 years, 30 years, or 60 years only to get to a point in our lives where we feel we want to reveal more of who we are to the world? I know you've heard the stories of people having mid-life crises or career changes and are ready to step into a more meaningful and purpose-inspired life. Or how about when mature people say they learned to speak their mind and be more carefree as they got older? Well, no matter what age you are, what's stopping you from living this way now? What would cause you to not pursue your purpose now? What would prevent you from being assertive and sharing what's on your mind now?
Something you'll hear Diana talk about is how liberating it is to just be yourself. In a world where we're bombarded with messages about not being enough or we're constantly being compared to others or we grow up thinking that we have to be a specific way in order to be accepted, Diana completely debunks that myth and shares her own personal journey to self-discovery.
The Key To Mental Sanity This Year
With many of us still on lockdown, doing a lot more online shopping, and looking for new ways to entertain ourselves, we might have picked up the not-so-great habit of accumulating stuff! Now when we walk into our bedroom, it no longer feels like a sanctuary or a relaxing spa but more and more, it's beginning to feel like a dungeon…full of stuff!
In order to maintain our inner peace and stability, one thing Diana recommends is decluttering! Now if you've tried this before and now your house looks like a jungle again full of unnecessary toys, clothes, products, and so on, then you need to hit play and listen to this episode. Diana got rid of 70% of her household stuff and has maintained the clutter-free environment all while raising 2 kids.
If you've never tried to declutter before but have thought about it and know that being home makes you feel overwhelmed and almost like you're buried in stuff – don't worry, I know the feeling and Diana is going to give us practical steps to get started on our path to freedom!
All Of Your Decluttering Questions Answered:
Diana hooks us up! She literally walks us through what to do, where to start, and how to get our spouse/partner on board!? Trust me, grab your favorite snack and a notebook then hit play because Diana gives us a lot of goodies in this episode!
Free Training:
I know you might want to learn more from Diana about how you can kiss clutter goodbye in 2021 not just in your home but also in your mind and in your life, so thankfully Diana is hosting a FREE exclusive online training next week on January 19th just for this community! This is an exclusive opportunity to get your questions answered directly from the queen herself and also learn more practical ways you can live clutter and stress-free! Sign up here. Space is limited and it's only happening ONE DAY next week so save your spot and I'll meet you there!