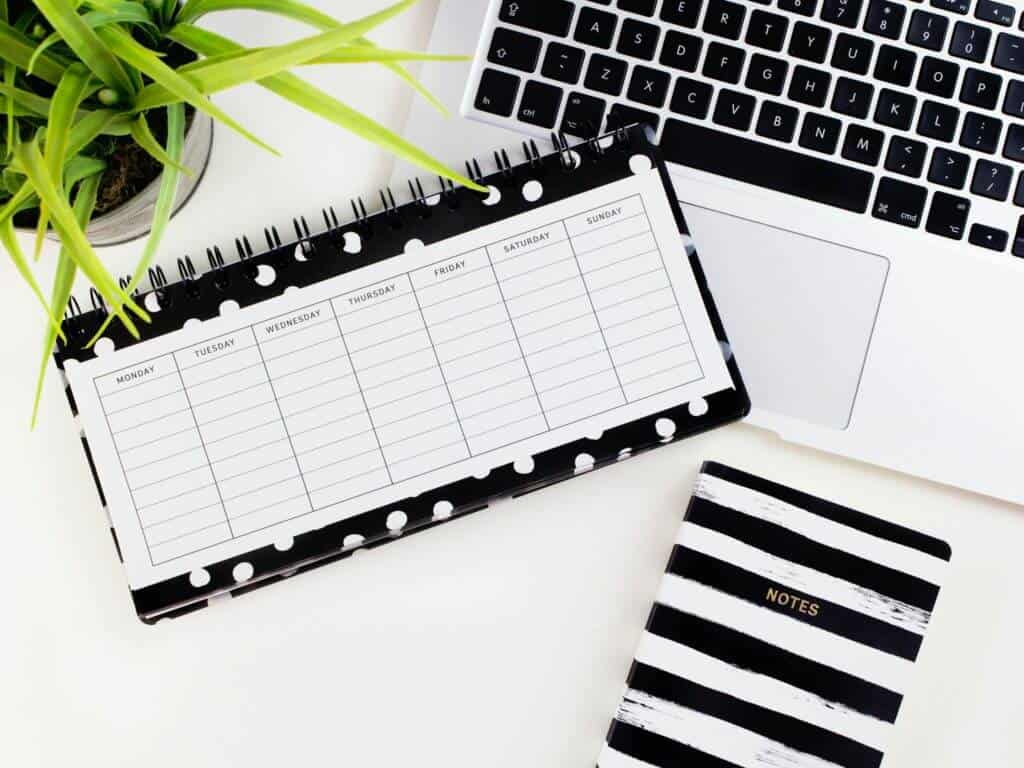 "As a rule, we find what we look for; we achieve what we get ready for."
In my last post we talked about what could be stopping you from starting your business, album, or whatever your project is (Click here to read now). We also touched on the fact that you're already prepared, and you have some of the basic, foundational requirements to get started. Today, let's talk about practical ways you can ACTUALLY GET STARTED NOW!


What I like to do when I'm starting a new project is GET ORGANIZED! This is the bedrock for your house. If you fail to organize yourself properly you'll feel overwhelmed and all over the map. Organization for every industry looks different, but here are some solid things you can apply regardless of your industry.


1. Goals. What is your expected result from all the effort your putting in. This is not about potential income. For a musician the expected result might be to create music that their target audience can connect with and make their anthem when they feel happy, sad, angry, etc. For an author the expected result could be writing a book that clearly defines the topic of their choice and walks the reader step-by-step to their desired result(s). Whatever your project is, think of your expected result(s) as how you want your audience to feel and the action steps they'll be able to take after receiving your product or service.


2. Establish reasonable deadlines for each aspect of your project. Breakdown your project into sub-divisions. Create a timeline and estimate a time frame for each section to be complete. Once you start working you may notice that some of your deadlines have to be extended and that's okay. It's better to have deadlines in place and have to extend them, than to have no deadlines and spend 4 months working on something that could've been done in 2 months if you had focused your time on getting it done.
"Discipline is the bridge between goals and accomplishment"
– Jim Rohn


I wish there was a way around it, but the truth is somebody must do the work! Lol. Without self-discipline, you're wasting your time. Create your plan and then WORK YOUR PLAN! A plan gives you clear steps to take daily so when you wake up you already know what to focus on and where to exert the most energy. Discipline is the follow through on things you know you need to do.

3. Follow a to-do list and NEVER deviate from it. Your to-do list must include 3 things that will automatically bring you closer to finishing your project if you do them daily.


4. Commit to your schedule/routine. Of course, life can be unpredictable at times so, if faced with an emergency obviously, attend to it and take care of your responsibilities. My only caution is, don't make a habit of being distracted and calling everything an emergency. An emergency is something that requires your immediate attention and can't be postponed. Talking to your friend about what happened at the Grammy's last night during work time is not an emergency, chilling with people you haven't seen in months DURING WORK TIME is not an emergency. Prioritize your work and focus. Include time in your schedule for rest and leisure activities but commit to your project and know that work time is work time.
"Simply learn as you go."
Evaluate your progress. Review and repeat what is working for you and discard what doesn't.
5. Before you release any project, even if you're offering a service, find out how your target audience feels about your brand. Do they trust you? Are they excited to hear from you? Do they even know who you are? If they don't know you, you need to work on building a relationship with your audience.
6. What is the quality of the work your producing? Your product or service reflects who you are and what you represent as a brand. Is your message clear? Are you giving your audience an accurate picture of what you have to offer and what your values are?
There's a lot to consider when releasing a project, but it's not as complicated as you think. Keep it simple, stay true to your values, and work until you reach your desired outcome. Once you complete your first step, move up to the next one. Comment below and share what has stopped you from getting started in the past! I can't wait to talk to you.
Until next time!
Xoxo