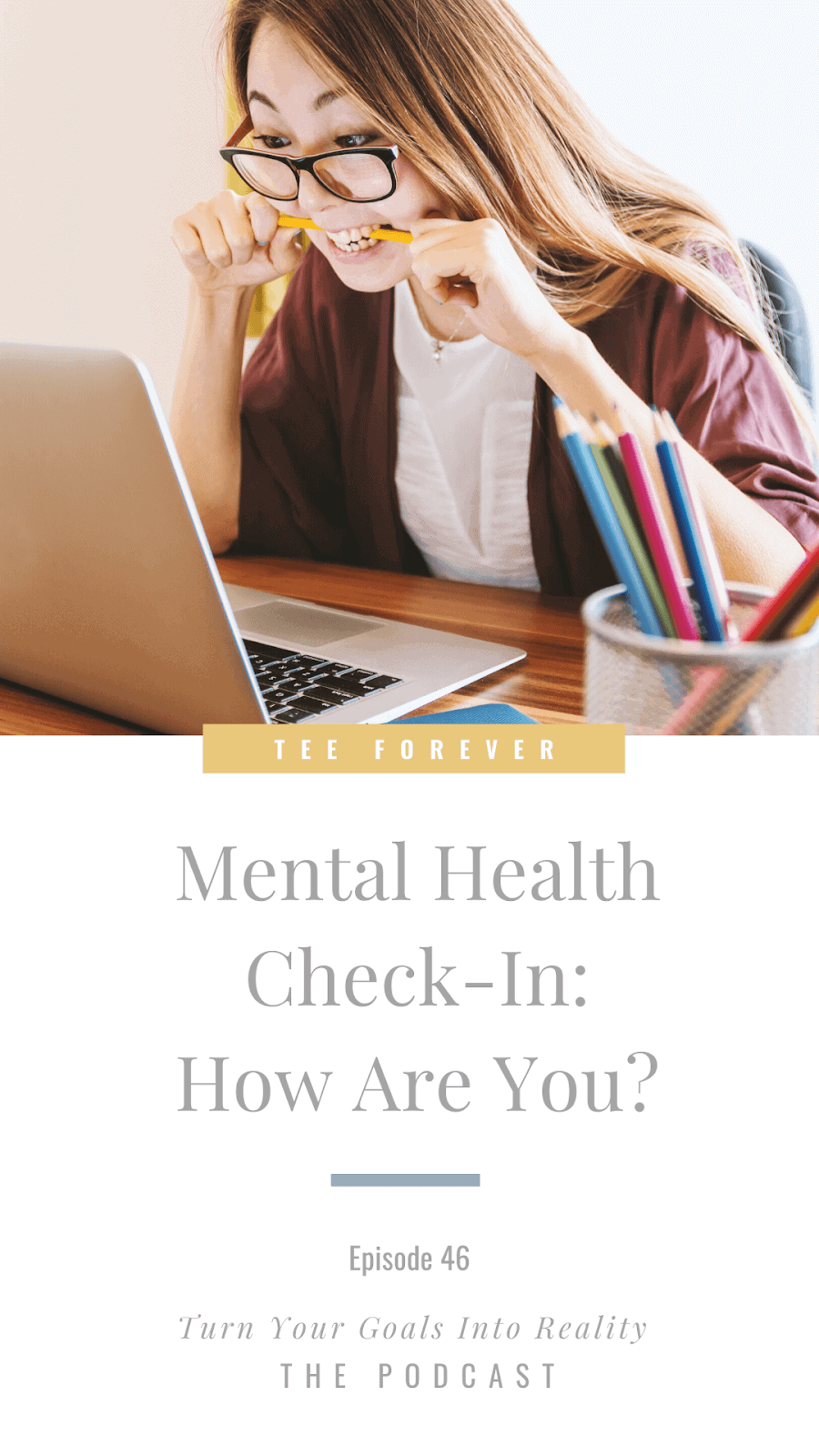 2020 has been a CRAZY year! So far we've lived through a pandemic (which is still going on) and a racial revolution. I don't know about you but at the end of 2019, I did not see any of this on the horizon.
It can feel like a scary time to be alive. With all of the news reports focused on stirring up fear and anxiety (which I choose not to watch), it is so easy (and totally normal) to have a lot of emotions like stress controlling our mind right now. Am I right?
Friend, if working on your goals is not at the top of the list that is okay!
Give Yourself Grace
Give yourself time to recover from all of the overwhelm, busyness, and everything else. Last week I turned my phone off (thank God I run an online business so I was still able to get work done, connect with clients, etc) and I spent that time reconnecting with myself.
I needed to really dive deep and understand how I was feeling about the racial tension, what I was truly thinking, and get to the root of my own motives, fears, and pain.
I didn't need to read another article about systemic racism. I didn't need to watch another IG video of police brutality. I just needed a mental break from it all. Maybe you can relate?
Hit play and let's talk about how we can better manage our mental health through all of the pressure we're facing in our current world.
The Results of Solitude
Taking the time to disconnect from the world so that I could find myself helped me to see a few things:
1. I Need To Do This More Often:


To keep my sanity and a clear perspective, time away from all of the noise is not optional. It is necessary. 100% mandatory.
2. Stay Aligned With My Higher Vision:


It's so easy to get lost in being busy. I don't want to do that anymore. I want to work and create everything from a place of purpose, alignment, and a powerful mission.
Hit play to hear more about some of the discoveries I made during my time in solitude.
Summary:
If you want to talk about everything from how to crush your goals in the midst of a stressful season to how to mentally detox so that you are in a good place to lead a productive life then hit play! I love you and I mean. If you are on the gram let's stay connected and
follow me
. Your accountability partner, Xo