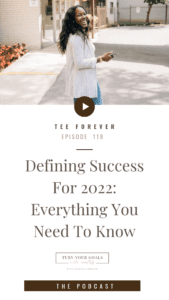 HAPPY NEW YEAR!! I hope you had a great time celebrating and resting over the last few weeks. My kids had way too many candy canes and I would not let up off anything that tickled my cravings! Needless to say, it's time to reset!
I'm Finally Taking My Own Advice
To save some time I'm batch recording a TON of episodes for you and guess what? I'm doing it all without my laptop! That's right! I don't have any fancy equipment, or special microphone. I'm just sitting on my bed typing out this blog from my phone then I'll be hitting record!
Now if youre not apart of our IG community then you might be wondering why I'm doing this from my phone and not my laptop!? Well, my sweet 2 year old Pops. Decided he wanted to be a human chocolate fountain and spew his almond milk (straight from his mouth) to the carpet which ended up spilling all over my laptop because he was sitting right beside me (lol)!
Thank God there was no damage but the keyboard needs to be cleaned underneath so I called good ole Samsung and they are taking care of it.
We Made It!
But here we are kicking off the new year! Doesn't it feel good? We made it baby! Through Corona, unemployment, health scares, relational challenges, financial worries, and our own inner battles!
If you haven't already right now would be a good time to give yourself a high five to celebrate how far you've come! You're still standing! No matter what happened last year you still have your eyes on the prize and your choosing to grow! I am proud of you!
New Year, New You?
Now most people like to think of the new year as having a clean state or getting a new beginning and if you are someone who subscribes to that belief, how has that been working for you?
Usually having a clean slate means I have the same goals but now I approach them with a new strategy or I am a new, improved person so I'm more confident that I will get things moving this year. But how many clean slates have you already given yourself and ended up with the same result?
No Heat, No Judgement
I used to do this too. When I found myself falling behind on my goals or procrastinating out of fear I would comfort myself saying "there's always next year" but I never stopped to think that maybe my approach was the thing that was getting in my way.
Here's something to consider. What if the path to creating success in your life included mapping out a better plan instead of relying on a fresh start? What if you could use progress goals that worked with your lifestyle to make success stress-free and attainable!? What if you can grow beyond your wildest dreams and exceed your own expectations? Doesn't that sound like a better adventure than only setting goals to survive and make this year better than the last?
Dive In
Now all this month I'll be sharing things with you here on the podcast that when applied will help you have more fun while you pursue your goals and it'll make your success more predictable! So keep it locked and loaded every week!
But before we can jump into strategy, planning, and goal-setting you need a crystal clear picture of what success will look like for you this year. So grab your journal and let's get to work. I'm going to help you figure this out!
Your Vision For Your Life & Business
Imagine 12 weeks from now you're experiencing major growth and major progress. I'm talking about the kind of progress that would have you screaming from the roof top "I can't believe this is my life!"
What did you let go of this year in order to create those results?
Who did you decide you were going to become?
What internal vision did you hold near and dear to your heart?
These questions and more are what we'll be answering on the podcast. Hit play for the full episode and stay connected on the gram for more weekly inspiration! Until next week, love you and I mean it. Mwah!