Traction:
I Dare You To Commit To One
Goal For The
Next 30 Days
Because You Can't Build Your Life On A Wish & A Prayer
Traction:
I Dare You To Commit To One
Goal For The
Next 30 Days
Because You Can't Build Your Life On A Wish & A Prayer
Listen, I know goal-achievement can be hard. And you've probably been walking around with the same goal for the last couple of YEARS! Right? So let's turn those dreams into something real, something tangible, something BIG that YOU can actually EXPERIENCE now!
Meet me in this pitch free training and I'll give you what you need to see Traction over the next 30 days!
Here's what we'll cover:
get imposter syndrome & perfectionism out of your life! let me show you how to work through the 2 biggest obstacles that slow most people down
i'm giving you an easy, strategic approach to planning & executing your goals while making room for the unpredictable elements in your life. who doesn't need that?
you know on those days when you don't feel like working on your goals? I'll show you what to do so that you don't get derailed or sabotage your progress!
MAKING GOAL ACHIEVEMENT practical (AND a lot MORE FUN!) for aspiring trailblazers and every day goal-getters!

After coaching 6 figure business owners over the last year I realized that at our core we're all the same! We all desire to live our wildest dreams, leave the world better than we found it, and inspire many along the way.
Yet only
8% of people succeed when it comes to achieving their goals
. Why? Is goal achievement some elusive experience set apart only for extra-ordinary humans?
You know it's not!

So in this training I'll show you my shortcuts for getting more done in less time while struggling with self-discipline, imposter syndrome, and perfectionism.

I'll meet you there!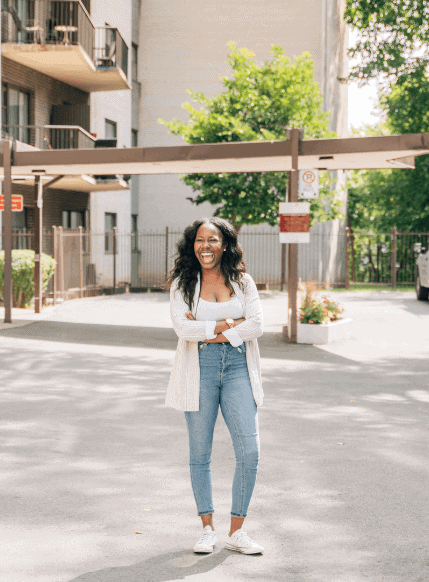 It helped me really start to feel like I can actually DO this thing!
Thank you, thank you, thank you! I was so encouraged by what you shared and HOW you shared it. I could identify with so much of what you said. It helped me really start to feel like I can actually DO this thing and I know how to move forward because this gave me practical action items to step forward in faith into the mission God is asking me to complete. I'm excited!
So inspiring!
Thank you, Tee! You are so inspiring! It was so fun to listen to you. I am definitely going to set up some goals for the next 12 months and break them down by 90-day increments. And so on! Thanks
You were talking directly to me!
Tee! You were talking directly to me on stopping all my excuses! Get started and go from there! I love that goal breakdowns I wrote it all out in my notes! I'm learning everyday and I am so very excited to just get started on my journey! Thank you so much!
You gave me so much hope!
You're energy is infectious and you gave me so much hope!
Simple steps to get my mind focused and my rear in gear
Tee you were amazing!!! So laid back and easy to follow. Simple steps to get my mind focused and my rear in gear to take action. Thank you!
And space fills up quickly so...What the heck are you waiting for?
2020 THERESA FOREVER | ALL RIGHTS RESERVED
DESIGN BY DAVEY & KRISTA