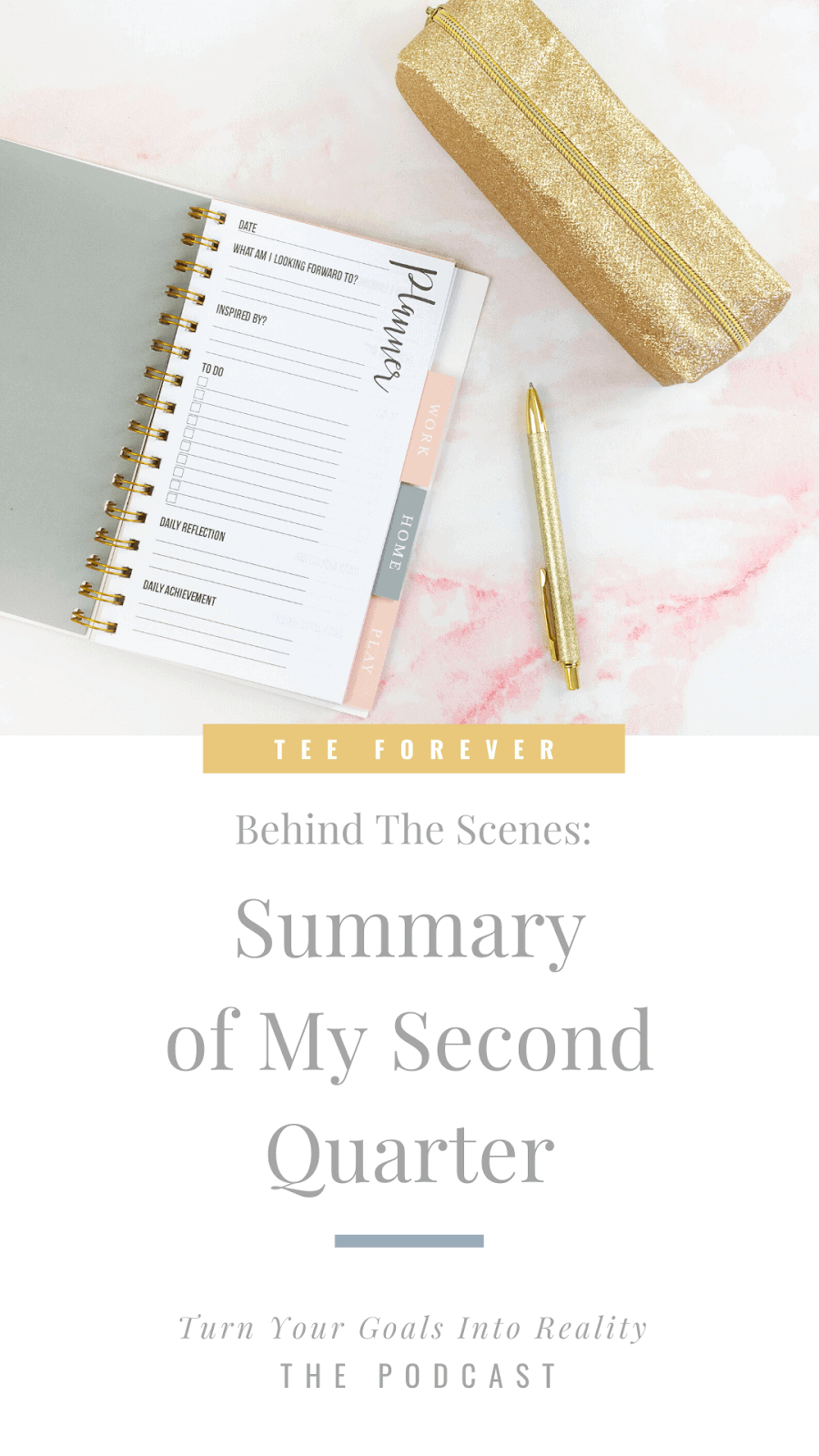 Can you believe we're already in the third quarter of the year! this means there is only ONE QUARTER LEFT after this so if you haven't gotten started on your goals NOW is the time!
This quarter felt very somber for me. The world was trying to figure out how to navigate through a pandemic and then we had the heartbreaking, evil, murder of George Floyd, and we were all in an uproar.
Through the pandemic I was calm. I knew things were changing and I was okay with it. But when I saw the images of George Floyd and read the articles about what happened to him (because I didn't want to watch the video). I went from feeling sad to feeling angry to feeling frustrated and overwhelmed.
I was so unsettled by what I read that I was ready to shut down my business and do more to further the black lives matter movement. Then I spoke with my godfather, a wise businessman and he asked me, in only the way that he could, if doing this would actually be beneficial?
He shared a few stories about being a black man in the corporate world and I immediately understood. Being successful as a black person IS protesting. This helps to move the black lives matter movement forward.
We all have a role to play. You will see me marching, you will see me posting educational content on social media, you will see my name on petitions standing against racism and systematic oppression, AND you will also see me win in life and business because this puts me in a better position to help more people who look like me.
So on that note, here's a review of my quarter 2 goals!
Quarter Two Review:
This quarter I wasn't focused on generating more sales in my business or making more connections to grow my network (and ironically I did both!). All I wanted to do was connect with my community, get to know each of you more, and truly understand how I can better add value to your life so here's what I did.
The Goal:
From April – June I wanted to establish a stronger community. The reason why I feel this is important is that every blog post I write, every podcast episode I record, every social media post I publish is to help you live authentically and set and achieve goals that are aligned with your purpose.
So I needed to understand exactly where you are at in your journey, how you feel about where you're at, what you think is holding you back, and where you are currently struggling. I didn't wanna just put out content and add to the noise of your Instagram feed. I wanted to connect with your heart and really support you in your journey. So here's how I did that.
The Method: What did I do?
With the goal of establishing a stronger community in mind here is what I did.
Private Facebook Group: I invited a handful of people who have crazy big goals and are aspiring to do some unbelievable things in the world to join me in a safe place (the FB group) to share their struggles, progress, and to challenge one another to grow.
For anyone who may not know what a Facebook group is, it's basically like having a private room/chat group online within the Facebook platform. You can create a public group that allows for anyone to join. You can have a private but visible group that people can search for and join after being reviewed and approved by the FB group administrators or you can have a private, invisible group that is by invite only.
This group is a public-private group that I am intentionally keeping small to create an environment where people feel comfortable enough to share their dreams, feel accepted, and support each other in their journey.
Connect With My Email List: This was VERY important to me because the people on my email list are the bomb.com! I love these guys so much and I feel like I don't give them enough attention so for 3 months I wanted to show them that they matter to me.
The Result: How did it go?
Private Facebook Group: The group ain't doing too hot and that's okay. A few reasons why I think things are not going the way I envisioned is because
1. I'm not as present as I'd like to be.
Creating an engaged community requires diligence. I can tell you straight up, with everything that happened with George Floy and the racial revolution we're in my focus totally changed and I was triggered by a lot the events that happened and needed to focus on taking care of my mental health for a bit (all while taking care of 3 kids and continuing to run a business).
2. I have NO IDEA what I'm doing!
Hosting a Facebook group is not rocket science. Anyone can start one, but for it to thrive you have to bring the right people together, present opportunities for connection, and allow them to support and grow with each other.
I'm learning how to do that so this group has the potential to be popping which is where I see it going, but right now it's still a baby, still in seed form, and still waiting for me to bind everyone together with cords of love! Haha.
Connect With My Email List: This is something I feel I didn't do well. I touched base with them more often than before but I still feel like there is more work to be done. I need to be consistent. I need to show them that I got their back, I understand them, and they are in the right place.
The Lesson:
Private Facebook Group: I think there are a few lessons here for me.
1. Be consistent and the members of the group will follow suit.
2. When you bring the right people together help them to see the potential in each other and relate with one another so that they can challenge and sharpened one another without my active presence.
Connect With My Email List: I think the same lesson applies. Consistency and understanding.
Summary:
Consistency seems to be the theme of my last quarter. I believe God is trying to teach me that progress is better than perfection and follow-through is better than planning. I hope that you gained a few nuggets of wisdom from reading about my experience. I love you and I mean it, your accountability partner! Xo.